Main Content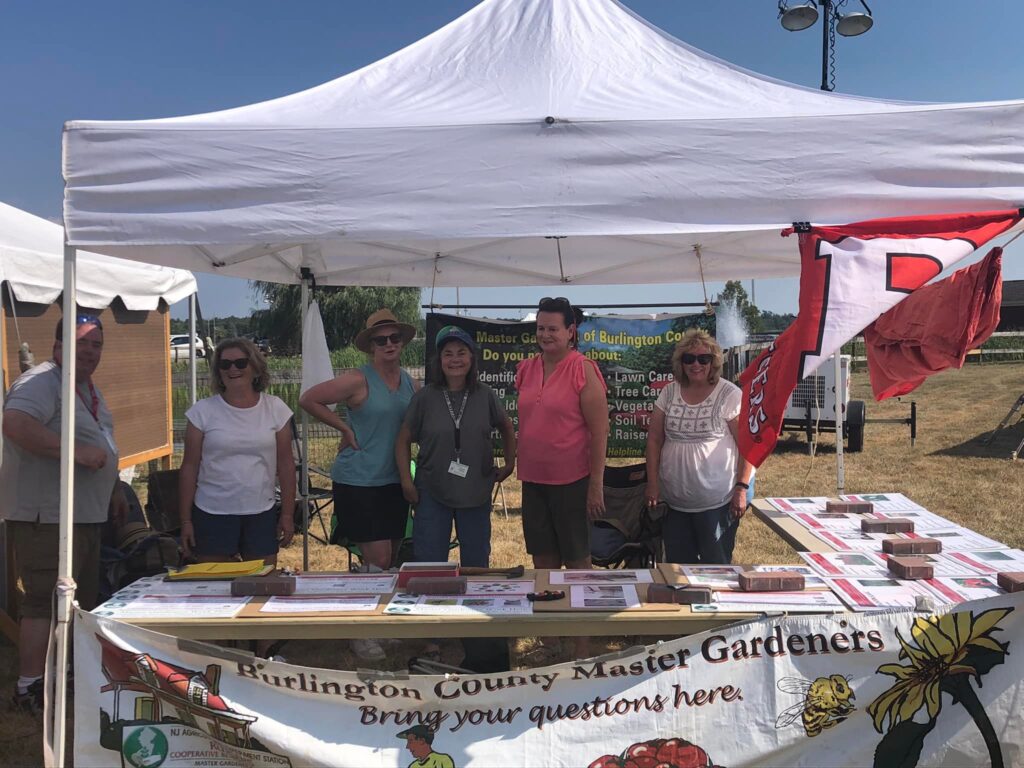 The Rutgers Master Gardeners of Burlington County will continue to offer a Traveling Helpline with the Burlington County Library System in 2023. This program starts in April at the Main Branch Library in Westampton. You can continue to find Rutgers Master Gardeners at different branches through the fall until the program concludes in November at the Bordentown library. The Traveling Helpline will be offered every second and fourth Tuesday of the month (except November) from 2 – 4 p.m.
To help the Master Gardeners provide the best help, bring a sample with you or take pictures of the issue. Please place all samples in a sealable plastic bag or container. Guidelines for taking photos of lawn and garden issues can be found here. Be aware that some questions may not be able to be answered at the time of your visit and may require further research by the Rutgers Cooperative Extension of Burlington County staff.
Can't make it to the library? Call us at (609)265-5050 from 9 a.m. to 4 p.m., Monday-Friday, or email us anytime at burlingtonmg@njaes.rutgers.edu.
| | | |
| --- | --- | --- |
| Date | Library Branch | Address |
| April 11 | Main Branch | 5 Pioneer Blvd., Mount Holly |
| April 25 | Pinelands | 49 Union Street, Medford |
| May 9 | Pemberton | 16 Broadway St., Browns Mills |
| May 23 | Riverton | 306 Main Street, Riverton |
| June 13 | Evesham | 984 Tuckerton Rd., Marlton |
| June 27 | Pinelands | 49 Union Street, Medford |
| July 11 | Bordentown | 18 E. Union St., Bordentown |
| July 25 | Cinnaminson | 1619 Riverton Rd., Cinnaminson |
| August 8 | Pemberton | 16 Broadway St., Browns Mills |
| August 22 | Riverton | 306 Main Street, Riverton |
| September 12 | Maple Shade | 200 Stiles Ave., Maple Shade |
| September 26 | Maple Shade | 200 Stiles Ave., Maple Shade |
| October 10 | Evesham | 984 Tuckerton Rd., Marlton |
| October 24 | Cinnaminson | 1619 Riverton Rd., Cinnaminson |
| November 14 | Main Branch | 5 Pioneer Blvd., Mount Holly |
| November 21 | Bordentown | 18 E. Union St., Bordentown |