Main Content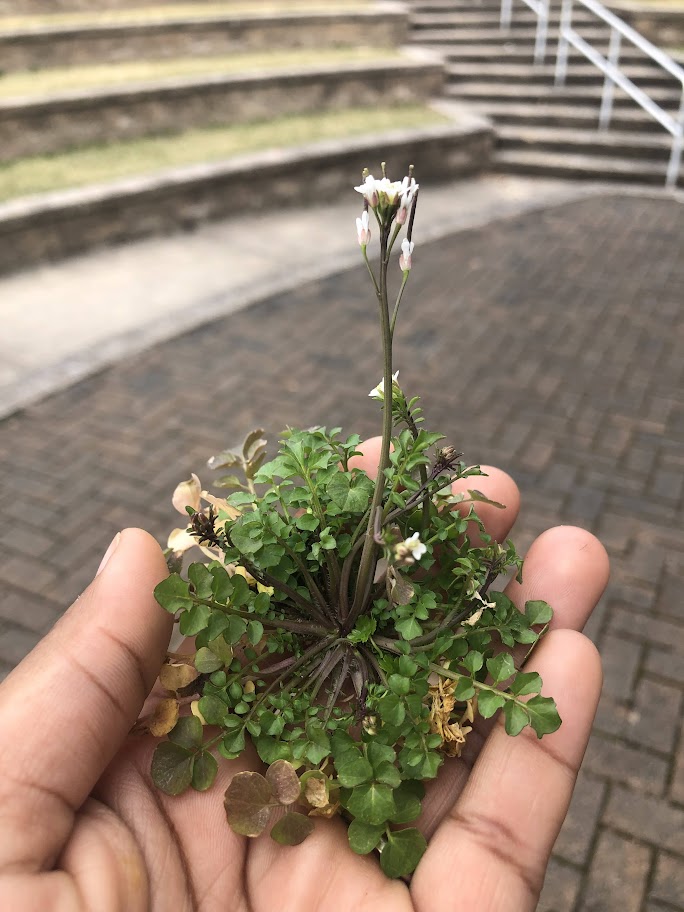 Among the services offered by Rutgers Cooperative Extension (RCE) is identification of plants, different plant issues, and insects. RCE can also offer recommendations to help correct or control these issues.
Our preferred method for diagnosis or identification services is to receive live plant/insect samples at our office in Westampton. However, photo submission via email to our Rutgers Master Gardener helpline is another way residents can request assistance.
There are some limitations to working with photo submissions, as accurate identification or diagnosis may sometimes requires analysis of live material with a microscope or hand lens. In these cases, we will follow-up to request a live sample be dropped off at the office. Accuracy can also be dependent on the quality of the photos, so please follow these guidelines when submitting photos to us for identification of plants, plant issues, and insects.
Submission Guidelines
Take many photos from different angles. Review them and send only the best photos of the issue in question.
Make sure all photos sent are in focus. Photo quality is very important. Photos need to be high enough resolution so we can zoom in on the issue and see the details without the image becoming pixilated. Refer to the maker of your camera for tips on taking photos or go online and search for photo taking tips for your specific camera.
Avoid using the zoom feature on your phone or camera to take photos. To take a close-up photo, simply move closer to the plant or issue in question. If the camera is having trouble focusing on the issue, place something behind the plant or insect such as your hand or a piece of blank paper.
Give a sense of scale. Include a ruler, a coin, or a person (if a tree/shrub) in the photo.
Pay attention to the lighting in the photo. Make sure the issue is not in glaring sunlight or in shade. It's best to shoot photos with the light behind you. This will help ensure the issue you want identified is clear and obvious in the photos.
Show progression of the issue, particularly with diseased plant tissue. It can be difficult to diagnose a plant disease when only shown a photo of the fully diseased and necrotic leaf or branch. Choose to photograph leaves or branches where disease is still in progress by capturing an area with both healthy and diseased tissue.
Capture both the topside and underside of leaves. Pest and disease issues, as well as nutrient deficiencies, may manifest differently on either side of a leaf.
How-To Submit Photos
Submit the photos and a description to burlingtonmg@njaes.rutgers.edu. Include your phone number in case we have further questions.
Please allow some time for RCE staff and volunteer Rutgers Master Gardeners to respond. Inquiries are handled in order of receipt and identification may take some research and collaboration.
Important Note: If we are not able to determine the issue from photos alone, please drop off samples at our office in a clear, sealable plastic bag or container. Samples can be dropped off in the lobby at our helpline window from 9 a.m. to 4 p.m., Monday-Friday. Our office is located at 2 Academy Drive in Westampton, NJ.