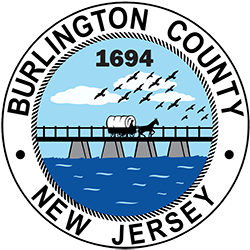 Operating Status of Burlington County Offices
We are open for business and continue to provide the services you have relied on. Our office hours are 8:30 a.m. to 4:30 p.m., Monday–Friday. Soil test kits and pesticide training manuals are not currently available for sale; soil samples should be submitted directly to the Rutgers Soil Testing Lab. We will continue to update our operating status as it changes.
About Us
Rutgers Cooperative Extension of Burlington County delivers research-based information to county residents through a variety of educational programming opportunities aimed at helping residents make informed decisions to enhance their quality of life, improve their community, and steward the environment. Our office is just one part of the broader reach of Rutgers Cooperative Extension, which has offices in 20 New Jersey counties. Program areas in our Burlington County office include:
Through our collective efforts, we engage with community members to bring awareness to their overall health and well-being, improve the sustainability of agricultural enterprises, and strengthen the connection between residents and agricultural lands. We reach residents through newsletters, in-person meetings, publications, workshops, and social media.
Check out each program area's tab to learn more and for a selection of factsheets and other resources addressing frequently asked questions. You can also head to our main Rutgers Cooperative Extension website for a complete, searchable database of available publications.
Follow our county programs on Facebook:
Frequently Asked Questions