Main Content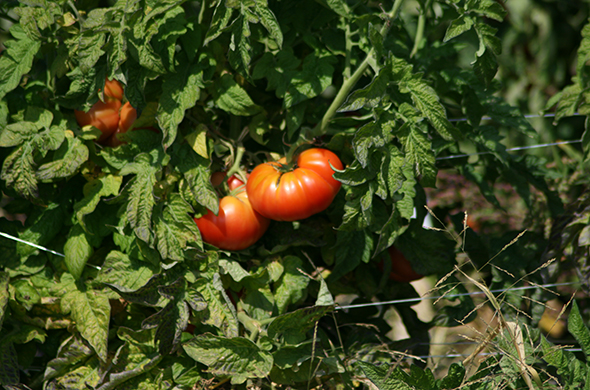 The department of Agriculture and Natural Resources delivers research-based information to commercial farmers and horticulturalists through educational meetings, field demonstrations, applied research, consultations, written materials, and social media. Our programming efforts seek to conserve and manage natural resources, promote agriculture, enhance agricultural sustainability, and maintain a healthy environment for county residents. We also work with commodity groups, government agencies, and agribusinesses to help meet these goals.
Agricultural Mailing List: We are in the process of changing and updating our mailing list programs. All correspondence will now be conducted via email. If you would like to remain on our mailing list, or would like to join our mailing list for the first time, please complete our Mailing List Update Form then mail or deliver it to our office. You may also email your completed form to strossbach@co.burlington.nj.us. Please know that we do not, under any circumstances, share our mailing list.
We encourage you to contact us before visiting the office:
Scroll down for an assembly of responses to frequently asked questions.

Frequently Asked Questions

Contact Information
Rutgers Cooperative Extension of Burlington County
2 Academy Drive
Westampton, NJ 08060
609-265-5050
Email: Bill Bamka, County Agricultural Agent – bamka@njaes.rutgers.edu
Email: Kate Brown, Program Associate in Commercial Agriculture – kbrown@njaes.rutgers.edu