Main Content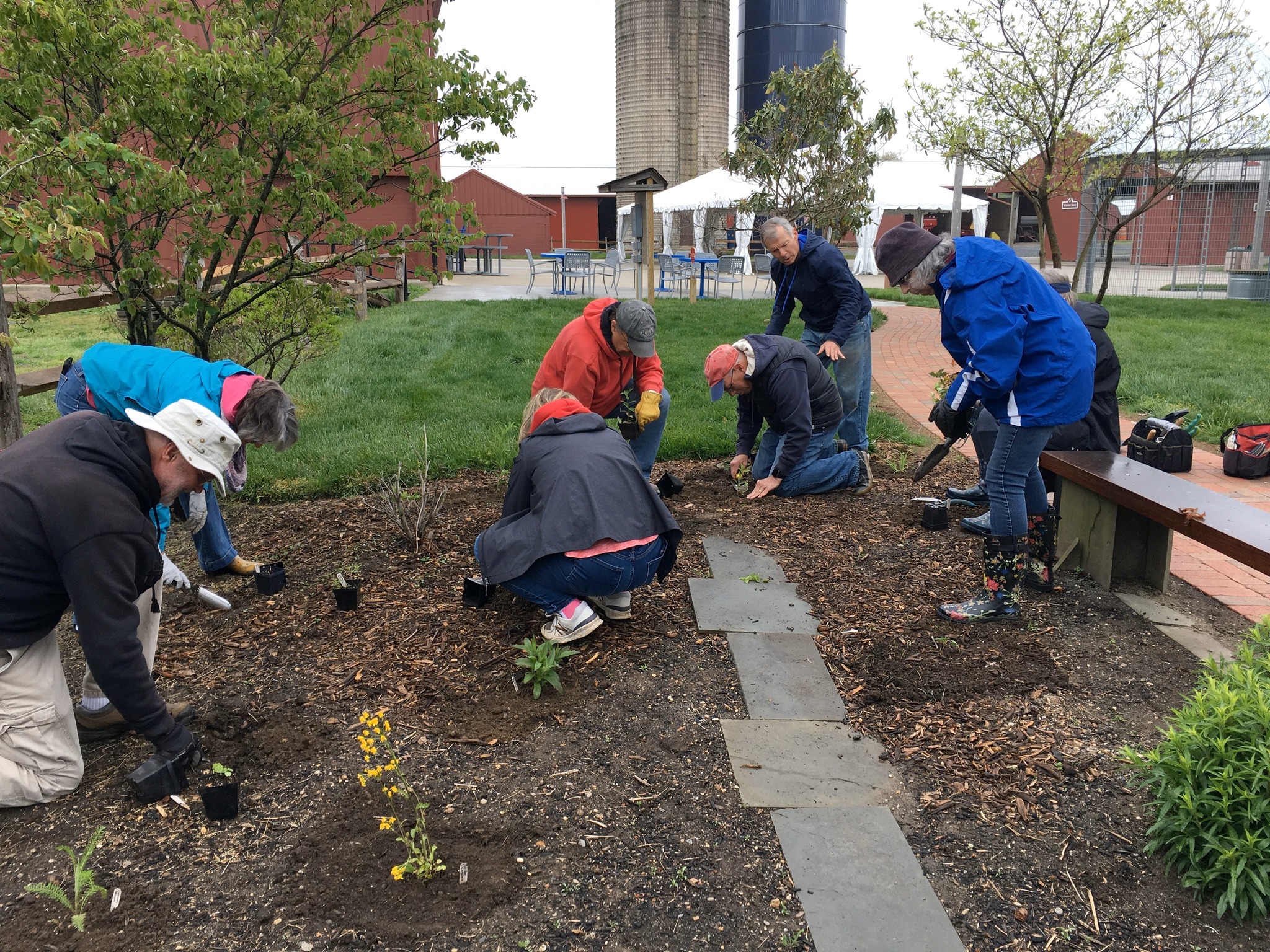 Being a Master Gardener is an ideal retirement project because it fulfills your need for physical work, social environment, and mental stimulation.
Marilyn F., Current Master Gardener
Becoming a certified Rutgers Master Gardener is a fulfilling and fun way for anyone to deepen their gardening knowledge and share it with others. To become a certified Rutgers Master Gardener, approved applicants must meet two main requirements: 1) take and pass the Rutgers Master Gardener course and 2) satisfy annual volunteer hour benchmarks. The following provides a more detailed explanation on how to become a certified Rutgers Master Gardener with Rutgers Cooperative Extension of Burlington County.
Eligibility Requirements
Burlington County resident
Access to a computer or tablet with a microphone and speaker to participate in online classes. A desktop or laptop is preferred.
Experience in gardening or horticulture is NOT needed to take the class and join the program
Application Process
Complete the application available at https://njaes.rutgers.edu/master-gardeners/pdfs/mg-application-2011.pdf. Email your completed application to burlingtonmg@njaes.rutgers.edu or mail it to:
Rutgers Cooperative Extension Office of Burlington County
2 Academy Drive
Westampton, NJ 08060
Attn: Master Gardener Program
After the application is received, you will be contacted by Mike Johnson, the Master Gardener Program Coordinator, to set up an interview. The objectives of the interview are to tell you more about the course and the program, allow you to ask any questions, and ultimately determine whether enrollment in the program is a good fit for both parties.
If your application is accepted, you will receive instructions to formally register for the course. Enrollment in the course is $200.00 and payable at the time of registration. Course materials will be available to you once registration is complete and payment is received.
Course Specifics
This 2023 Master Gardener course is being offered in Burlington County as well as four other counties including Bergen, Essex, Passaic, and Union. The course will begin on Tuesday, January 17, 2023 and end in late May 2023. The classes will take place weekly, on Tuesdays, from 10:30 a.m. to 12:00 p.m. The majority of classes will be offered via Zoom but there will be some in-person components on Thursdays.
The periodic Thursday classes may occur online or in-person, depending on the topic, time of year, and individual county needs. For example, an online Tuesday class about pruning may be followed by an in-person Thursday class to provide a hands-on learning opportunity about pruning. Thursday classes will be scheduled as far in advance as possible.
Each Tuesday class, and some Thursday classes, will have a pre-quiz to assess your existing knowledge then a post-quiz to evaluate what you have learned from the presentation. Additional course activities will include two projects, a mid-term exam, and a final exam. All these evaluations will be conducted online. The final exam will be due in June and you must earn a cumulative grade of 80% to pass the course and move on in the program.
The following are some of the topics that will be covered during the course:
Rutgers Extension & Master Gardener Program Overview
Botany
Soils and Fertilizers
Basic Entomology
Plant Pathology
Integrated Pest Management
Tree and Small Fruits
Vegetable and Flower Gardening
Turf and Weed Management
Trees and Shrubs
Household and Structural Pests
Principles of Pruning and Maintenance
Animal Damage Control/Wildlife Management
Pesticide Safety and Use
Volunteerism – Successfully Serving the Public and RCE
Specifics on the Burlington County program
No textbook is required. If you would like a textbook for a personal resource, you can purchase either the Penn State Master Gardener Manual or the University of Maryland Master Gardener Handbook.
Contact Mike Johnson, Master Gardener Program Coordinator, with any additional questions at burlingtonmg@njaes.rutgers.edu. You may also call the office at 609-265-5050 from 9 a.m. to 4 p.m., Monday-Friday.