Main Content
April 24, 2022 Barnyard Bandits takes Chesterfield "Green" Fun Fair
Barnyard Bandits attend the Chesterfield "Green" Fun Fair on Sunday, April 24th – we did a petting zoo.
The club members enjoy interacting with the visitors. Bandits show several varieties of rabbits, ferret, hedgehog.
There several families interested on joining 4H, hopefully we get some new members this week.
Barnyard Bandits & Goat Gang really had a great enjoyable day – the weather was beautiful.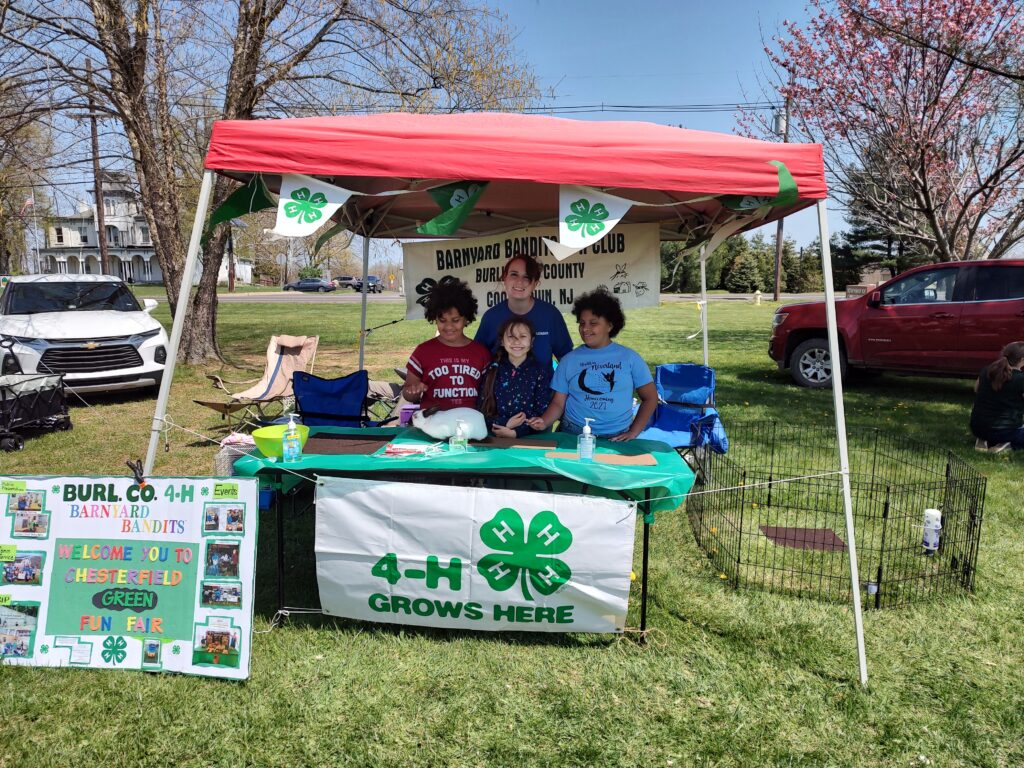 May 11, 2022 Meeting Details
Bandits did a "Mock Small Animal Show" demonstration for all new club members for our upcoming Small Animal Show in June.
All clubs' members brought in their animals: Rabbits, Rat, Ferret, Guinea Pig & Hedgehog.
Alexis did a mock show from the beginning of health check to showing the club members how to show their animals to the judges and shows them how to trim the nails & groom them.
We also went over the 4H Code of Conduct.