Main Content
The USDA National Agricultural Statistics Service will conduct the next Census of Agriculture in 2022.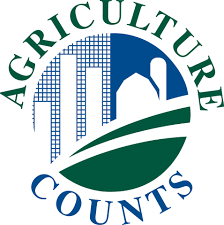 Why participate? The Census is the only source of uniform, comprehensive, and impartial data on land use, operator characteristics, production practices, income, and expenditures of U.S. agriculture. Statistics from these data demonstrate the value of agriculture in this country and are used by federal, state, and local governments as well as agribusinesses and trade associations to make decisions that will shape the future of U.S. agriculture.
Who counts? Any plot of land where $1,000 or more of a farm product (e.g. fruit, vegetables, livestock, etc.) is raised and sold.
If you are operating a new farm or ranch, or did not receive the 2017 Census of Agriculture and should have, sign up to be counted at https://www.nass.usda.gov/AgCensus/.
Check out the results of the 2017 Census of Agriculture for Burlington County here.