Main Content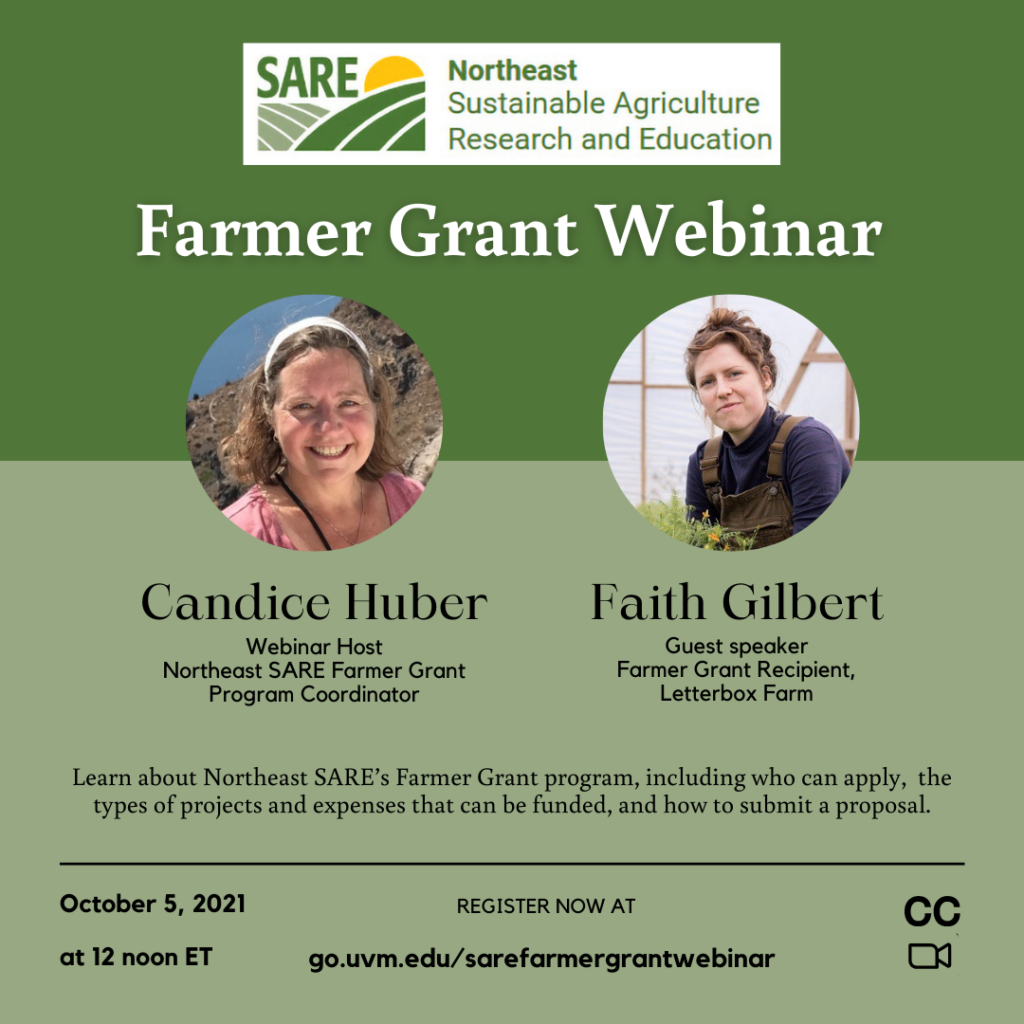 The deadline to submit proposals for the Farmer Grant Program offered by the Northeast Sustainable Agriculture Research and Education program (NE-SARE) is Tuesday, November 16, 2021 at 5 p.m.
Farmers with an innovative idea can seek financial support from the Farmer Grant Program to conduct a field trial, on-farm demonstration, marketing initiative, or other technique. This is a farmer-to-farmer initiative that seeks to develop and share new knowledge directly linked to improved profits, better stewardship, and stronger rural communities. Grant awards are capped at $30,000 per project and project terms are 1-3 years.
To learn more about the Program and to find proposal documents, visit https://northeast.sare.org/grants/get-a-grant/farmer-grant-program/. You may also attend the upcoming Farmer Grant Webinar to be held October 5, 2021 at 12 p.m. EST. Register here.