Main Content
Have you heard of "planting green"? Planting green is the practice of planting your cash crop directly into a living cover crop – typically field corn or soybeans into fall-seeded cereal rye – and it's a practice growing in popularity.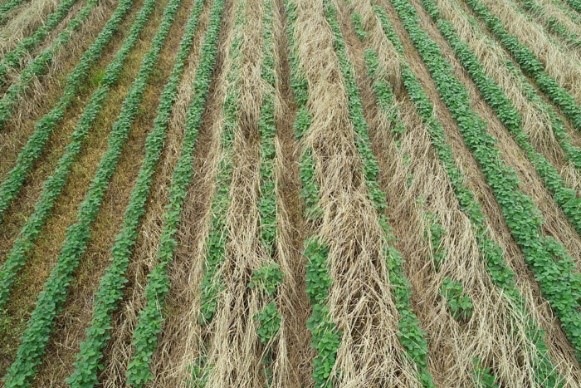 Planting green was the topic of a moderated session at the Northeast Cover Crops Council Annual Conference in early March. This research update from the University of Missouri offers a great overview of the practice, as well as some important observations. Main findings were:
Spring biomass of cereal rye was similar regardless of fall seeding rate
Soybeans were taller with rye, but stand counts and yield were not affected
Planting green reduced early season density of waterhemp in 2 of 3 years
Equipment cost is a common barrier to adopting a new practice but is not necessarily the case with planting green. In a recent article from Morning Ag Clips, two farmers share their insights to planting green on a budget.
Source
Bish, Mandy, and Kevin Bradley. To terminate or not to terminate? What we've learned about cereal rye, planting green, and seeding rates. University of Missouri – Integrated Pest Management, 10 March 2021, ipm.missouri.edu/IPCM/2021/3/cerealRye-MB/. Accessed 12 March 2021.