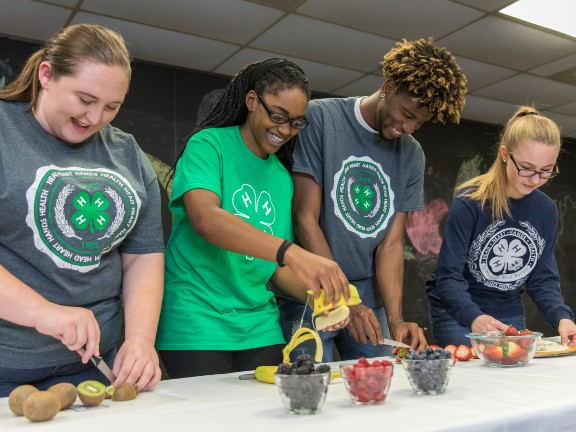 All NJ 4-H members in grades 9 thru 12 are eligible to apply for participation at the National 4-H Council Healthy Living Summit in Washington, D.C. from February 10-13, 2022.
Program Overview
During the National 4-H Youth Summit on Healthy Living, high school students will develop the skills and knowledge in areas related to nutrition, physical fitness, wellness, and emotional well-being. Workshops, guest speakers, activities and more will provide experiences for teens to learn from national experts and leaders about healthy living topics including nutrition, healthy equity, food insecurity, substance abuse, physical fitness, and mental health and to discover the possibilities of careers in these areas. Summit attendees will meet and work with youth from across the country.
The summit will be held at the Hyatt Regency, a few miles from D.C.   Scholarships are available. The amount depends how many teens from NJ are applying to go.   If you are interested in learning more view the agenda included below.
Applications are due no later than January 3, 2022.
If you have any questions please contact the 4-H office at (609) 265-5052.